Shopping Cart
The shopping cart is empty.
Add $75.00
and get free shipping!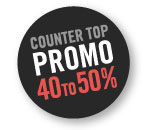 Voesh
This 4 steps pedi deeply nourishes dry feet with its treatment rich in extra virgin olive oil. This treatment repairs skin, renews skin and...


Giuliano
Giuliano's GreyFree offers a professional temporary color for hair, eyebrows, eyelashes, mustache and beard. This product is a safe and easy...


Mat&Max
Universal lotion pomp for 25.3oz, 33.8oz, 50.7oz sizesCompatible with the following brandsAmerican CrewCHIJean MurratL'Oréal Professionnel...


OPI
Express yourself thanks to your nails color with OPI Nail Lacquer! More than 100 shades to suit all your needs, moods, outfits and...


Diane
Konjac sponge is made from konjac root, an Asian vegetable known for its beneficial properties in Asia. Once moistened, this sponge gently...


Uniq One
Brought to you from the hair experts at Revlon, Uniq One is an uniquely innovative all-in-one hair treatment product that offers 10 real...