Customer Service
These Terms and Conditions of Use constitute a legal agreement between you and Mat&Max Group (collectively, "Mat&Max", "we", "us" or "our(s)"). We invite you to read this agreement (the "Agreement") in full before continuing to browse our website (the "Site") . The use of our Website indicates that you agree to the terms and conditions presented below.
Site Property
This Site is managed and owned by Mat&Max. All components of the Site, including, without limitation, the graphic presentation and content, are protected by commercial laws and copyright, by moral rights and other laws relating to intellectual property. Except as explicitly permitted by this Agreement or any other agreement with Mat&Max, no portion or any part of this Site or its content may be copied or retransmitted in any form whatsoever, and content (with all rights linked to it) are the sole property of Mat&Max.
It is forbidden to reproduce, distribute, transmit or exploit in any other way for commercial purposes the graphic signature or presentation of the Site, any design element of the Website, the logos of Mat&Max or other logos appearing on the Site, without the written permission of Mat&Max for this purpose.
Links to partner sites
The Site may contain links to partner sites that are not under the control of Mat&Max. Mat&Max is not responsible for the content presented on the linked sites. Your consulting partners related sites is at your own risk. Mat&Max provides these links for information only and the inclusion of such links does not imply that Mat&Max endorses the content of websites or accepts any responsibility for them.
Advice
The advice given on this Site are purely indicative and can not replace a diagnosis or consultation with a professional. Consequently, we can not guarantee you full satisfaction regarding the advice and assume no liability for the use you could make of it.
Warning
The sale and use of certain products is reserved for salon professionals only. The use by unqualified persons could give unsatisfactory results. Mat&Max assumes no responsibility in respect of a person who would acquire and/or uses these products in violation of this warning or without the required training for the use of these products. Specifically, most hair dyes and relaxers are for professional use. These can cause allergic reactions, which in rare cases can be serious. Perform an allergy and hypersensitivity test 48 hours before each application. Read carefully the warnings on the products and follow the instructions.
Applicable laws
The parties agree that the laws of the Province of Québec apply to this Agreement and determine the application and interpretation. Mat&Max reserves the right to modify these terms and conditions, prices and other information available on the Site at any time and without notice. If you are unsure of your rights regarding these terms and conditions, please contact us for more information.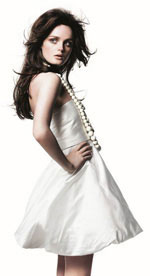 IT'S GOOD
TO BE A MEMBER
Get exclusive promotions
Consult your purchase history
Easy and faster payments
Brag to your friends!