Customer Service
This policy describes how Mat&Max collects, uses, and shares the personal information obtained from you on Mat&Max.com. When we use the term "personal information" we refer to the information about an identifiable individual. This may include things like your name, e-mail address, mailing address, birthday, telephone number or information about the products you purchase.
This privacy policy does not cover information that you submit on other websites, even if we communicate with you on those sites. For example, if you post something on Facebook, Twitter, or YouTube, that information is governed by the privacy policies on those websites, and is not governed by this policy.
Note that we do not intentionally collect any personal information from children under the age of 13. If you are under the age of 13, you can look at our websites, but you should not make a purchase, register, or submit personal information to us.
Use of your information
Mat&Max uses the personal information that it collects to provide you with products, information, and services. We may also use your information to track your purchase history and to contact you for account and promotional purposes. You must create a registration profile in order to make a purchase on our website. We may also use your personal information for other legitimate business purposes, including to detect and prevent fraud, to collect amounts owing to us and to maintain business records.
Mat&Max may share de-identified information (i.e., information that is not directly connected to your name) in the following circumstances in addition to those identified above:
> Aggregate information
We may share de-identified aggregate information about our customers with advertisers and marketing partners.
> Behavioral-based advertising
A third party may use technology (e.g., a cookie*) to collect information about your use of our website and other websites so that they can provide advertising about products and services tailored to your interest. That advertising may appear either on our website, or on other websites.
* Cookies are small files which are deposited on your computer while browsing on a website (such as pages you have viewed, the date and time of visit, etc.) that can be read when you visit the same web site. To benefit from all the site's features, it is best to authorize the cookies to be stored. However, and according to the recommendations of the Office of the Privacy Commissioner of Canada, we inform you that you can prevent cookies from being stored if you wish by adjusting your browser settings accordingly.
Protection of your information
The file containing your personal information is maintained on our servers or those of our service providers and is accessible by our authorized employees, agents and mandataries who require access in order to perform their job functions. We realize that our customers trust us to protect their personal information. We take that task seriously and maintain physical, electronic and procedural safeguards to help protect your personal information. While we attempt to protect the information in our possession, no security system is perfect and we cannot promise that information about you will remain secure in all circumstances.
You have the following choices with how your information is used:
> Updating or correcting the personal information relating to your account
You can update or correct your name, e-mail address and other preferences by logging into your account and clicking on the "Personnal info" page under "My Account" or by e-mailing us at info@matandmax.com.
> Receiving newsletters and promotional e-mails
You can click on the "unsubscribe" link at the bottom of any promotional e-mail that you receive.
> Behavioral based advertising
You can opt-out of some, but not all, online behavioral based advertising by using your browser settings to block cookies or for more information on how to set a cookie.
> Remove content
You can remove content that you posted on a Mat&Max, such as a comment, by e-mailing details to info@matandmax.com. Note that we will endeavor to honor your request to remove information, however, our removal of your information does not completely erase that information from the internet. For example, historical copies, or "caches," may remain.
> Communicating With Us
If you have any questions about our privacy or security practices, or of you would like to request access to or correct your personal information, you can contact Mat&Max by e-mail at info@matandmax.com.
Your right to access or correct your personal information is subject to applicable legal restrictions. We may take reasonable steps to verify your identity before granting access or making corrections. If we need, or are required, to contact you concerning any event that involves your personal information we may do so by e-mail, telephone, or mail.
Anti-spam Policy
Under the new Canadian Anti-Spam Legislation (CASL), in effect since July 1st, 2014, the sender must obtain the consent of the recipient before sending an electronic commercial message initially unsolicited. Mat&Max complies with the provisions of the CASL and only sends e-mail messages to contacts who have expressly or impliedly consented to receiving such messages.
Changes to this policy
We may revise this policy from time to time. You should review our privacy policy periodically so that you keep up-to-date on our most current practices. We will note the effective date of the latest version at the end of each policy.
Effective as of March 2016.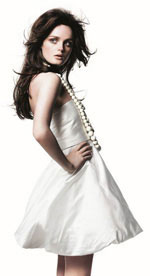 IT'S GOOD
TO BE A MEMBER
Get exclusive promotions
Consult your purchase history
Easy and faster payments
Brag to your friends!