Salons & Boutiques
WOMEN
Shampoo and blow dry $40.00 +
Shampoo and haircut $45.00 +
Shampoo, haircut and blow dry $60.00 +
Up do $50.00 +

MEN
Shampoo, haircut and blow dry $32.00 +

TECHNIQUES W + M
Permanent colour $60.00 +
Semi-permanent colour $60.00 +
Straightening | Long hair $80.00 +
Colour correction $55.00 +
Highlights - foil paper | Full head $120.00 +
Highlights - foil paper | Half head $100.00 +
Individual foil $10.00 +
Streaks $100.00 +
Extensions $0.00 By consultation
Straightening | Half head man $40.00 +
Straightening | Short hair $60.00 +
Keratin $0.00 By consultation
Perm | Short hair $90.00 +
Perm | Long hair $120.00 +
Treatment $20.00 +
Ombre $120.00 +


The "+" mention refers to hair services or special requests that will require more work by the hairstylist. These ajusted charges will be disclosed during your consultation with the hairstylist.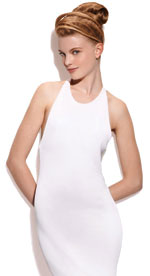 IT'S GOOD
TO BE A MEMBER
Get exclusive promotions
Consult your purchase history
Easy and faster payments
Brag to your friends!