Salons & boutiques
INVENTORY AND WAREHOUSE CLERK
Under the supervision of warehouse manager, the inventory clerk will participate in various corporate procurement activities and will be responsible for the proper functioning of the distribution center.
Roles and Responsibilities
• Receive and check goods received with the list of items ;
• Prepare and pack the various orders ;
• Ensure that prepared statements are in good condition and in sufficient quantities as required;
• Participate in cyclical counts and inventory controls;
• Place the goods in the "picking" area as well as on pallets ;
• Keep the work area clean and tidy for the supply ;
• Raise occasionally weights up to 30 pounds ;
Necessary requirements
• Have a high school diploma (DES) or equivalent;
• Have an ease with numbers and calculation (multiplication and division) to be fast and accurate in the counts ;
• Be patient, detailed, punctual and autonomous ;
• Be physically fit.
---
SALES ASSOCIATE
Role and responsibilities :
• Taking care of customer service and sales
• Appointments and personnel management
• Inventories and reception of goods coordination
• Advising customers on the purchase of professional products/accessories
• Hair salon and boutique activities coordination
Requirements :
• Experience in retail
• Well versed in French is an asset
• An experience or training in hairstyling is an asset
Contact : Sylvie Huneault / 514.773.3339
---
HAIRSTYLIST
You're looking for a hairstylist job in a nice salon and a great environment? You may just have found it! The Mat&Max hair salons offer all hair services such as haircuts, blow-dries, colors, hair extensions, perms and many more. Located in the heart of downtown Montréal, our salons operate in highly visited malls with good potential customer traffic.
Mastered techniques
• Haircuts and blow-dries for men and women
• Color, straightening and perms techniques
Requirements
• Experience in the hairstyling industry is required
• Well versed in French is an asset
Contact : Sylvie Huneault / 514.773.3339
---
ASSISTANT HAIRSTYLIST
Role and responsibilities
• Welcoming and taking the customer to the back bar area
• Doing shampoos, massages and applying the color
• Ensure a good customer service
• Keep the salon clean
Requirements
• Full time: hairdressing training
• Part time: currently training in hairdressing
• Well versed in French is an asset
Contact : Sylvie Huneault / 514.773.3339
---
JOIN THE MAT&MAX TEAM!
If you are dynamic, ambitious and passionate about the hairdressing world, take control of your future and send us your resume today.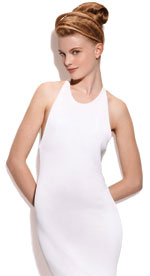 IT'S GOOD
TO BE A MEMBER
Get exclusive promotions
Consult your purchase history
Easy and faster payments
Brag to your friends!