Customer service
WARRANTY REPLACEMENT POLICY
> Hair care products and hair extensions:
All purchases of hair care products and hair extensions are final.
> Nail polish and treatments:
All purchases of nail polish and treatments are final.
> Electrical appliances :
All purchases of electrical appliances are final.
All purchases of electrical appliances are final. Mat&Max will honor the manufacturer's warranty for all electrical items purchased from its website and will replace defective electrical appliances covered. These guarantees apply ONLY to a device whose defect can be detected at the time of return and not damaged during use. To retrieve the warranty of your electrical appliance, simply go back on the product's listing (the warranty will be displayed at the bottom of the description) or check the original packaging.
If you experience problems with an item :
Fill out our warranty replacement form below. Make sure you have the original packaging. You will ABSOLUTELY need it to qualify.

Send your item and the completed form to :

Mat&Max Group – Returns Department
3755 Place Java, suite 130
Brossard, Qc, Canada
J4Y0E4
T. 450 444-2222

We recommend that your ship your item with the original box and that you use a traceable shipping method like Canada Post, UPS or FeDex.

Please note that you will only be responsible for the shipping charges from your address to our warehouse. We will assume all other shipping and handling fees tied with your request.

We will email you within 5 business days upon receiving your package to confirm your warranty replacement request. Once it has been approved, we will email you again to inform you when your new item ships.
DAMAGED SHIPMENTS
If your shipment was damaged in transit, please keep the original shipping carton and follow these instructions to replace your order:
E-mail us at info@matandmax.com and briefly describe what happened. Please include your order number, full name and contact information, we'll contact you and let you know how to proceed from then on.
WRONG OR INCOMPLETE ORDER
If you receive a product that was not part of your final order or if you are missing a product, please:
E-mail us at info@matandmax.com with your order number, full name and contact information, as well as the list of products received but not ordered and/or missing from your order. We will reply you within 24 hrs (business days).

Once the error has been confirmed by our logistics department, we will send you the missing product(s), as well as a return border in the case of an incorrect order for you to return the wrong product. All returns must be made within 15 days following receipt of the second package.
Mat & Max reserves the right to refuse returns sent or communicated after the return deadline, or products that are not in the same condition as the one in which they were received. If applicable, the total amount of the products will be charged, in addition to a flat rate $9 shipping fee.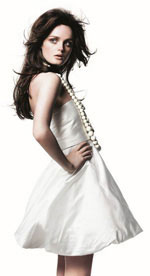 IT'S GOOD
TO BE A MEMBER
Get exclusive promotions
Consult your purchase history
Easy and faster payments
Brag to your friends!