Shopping Cart
The shopping cart is empty.
TOTAL BEFORE TX (CAD)
$0.00
Add $39.00
and get free shipping!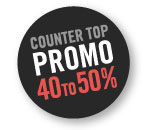 Mat&Max
Set of 2 squeezable travel tubes, perfect for far-sighted travelers! These tubes have a large opening to fill with liquids, creams or gels...


OPI
Express yourself thanks to your nails color with OPI Nail Lacquer! More than 100 shades to suit all your needs, moods, outfits and...
BUY MORE SAVE MORE!
Get 10% off
on 2 to 4 items
Get 25% off
on 5 to 15 items
More details [+]




Mat&Max
Universal lotion pomp for 750ml , 1L and 1.5L sizesCompatible with the following brandsAmerican CrewCHIJean MurratL'Oréal Professionnel (...


Uniq One
Brought to you from the hair experts at Revlon, Uniq One is an uniquely innovative all-in-one hair treatment product that offers 10 real...


Voesh
These collagen gloves are an all-in-one treatment! No need to soak hands, apply oils or lotions. This practical accessory allows you to...
BUY MORE SAVE MORE!
Get 10% off
on 2 to 4 items
Get 25% off
on 5 to 15 items
More details [+]